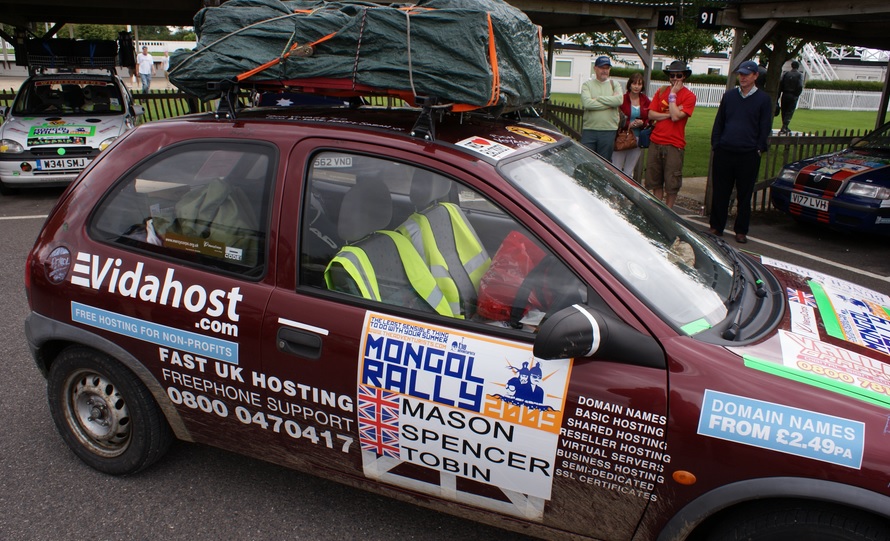 While many are amused by watching the best professional drivers in the world circuit a predictable track for hours on end (and they swear they aren't watching just for the crashes), others desire a motorsports experience that is more hands-on and real.
While professional racing is all about avoiding making mistakes and hanging in there until your opponents make one themselves, the coolest car races in the world rely on a much more diverse skill set, and in many cases, those that have the gumption to take the following challenges on will gain in untold memories and personal growth experiences.
Even if you don't fare well in the following events, you will be much better off than those remaining on that couch waiting for your favorite driver to finally make his move. Let us break these races down for you now…
1) Mongol Rally
Do you own a small, crappy car that you drive to that job that loathe, every single day? Then save up some money, ditch it, and then transport you and your steed across the pond to London, where a 10,000 mile journey across some of the worst roads on Earth awaits you.
If your engine is one liter or less (1000cc), then you and your ride qualifies. After paying your vehicle deposit, entry fee, and after raising at least £1000 for charity, you set off on an undefined journey across Europe and Asia in a quest to reach the Mongolian capital of Ulan Bator.
The journey can be dangerous at times, but the cultural exchange opportunities make it well worth the effort.
2) Dakar Rally
If you'd like to raise the bar a bit further by largely denying yourself access to civilization while hurtling your off-road vehicle through some of the most inhospitable environments on the planet, then the Dakar Rally is for you.
The race was named after its original start point in Dakar, Senegal when the race traversed the Sahara Desert, but the event was moved to South America in 2009 after security concerns in Mauritania made it impossible to continue running the race in its original environment.
Today, racers challenge the scrublands, deserts and salt flats of Argentina, Chile, and Bolivia, which puts their rigs to the ultimate test in some of the harshest terrain out there.
3) Gumball 3000
Inspired by the infamous Cannonball Run that staged guerilla rally races from New York City to Los Angeles in the 1970's, the Gumball 3000 is a rally for high-end car owners that shifts routes every year.
The complex and whimsical themes keeps racers coming back, as routes in the past have included a London start point that twisted through much of Europe, ending in New York City (shipping costs to Boston were covered in the race fees), as well as a race that started in Paris and ended in Cannes … with a detour through North Africa first.
The traffic rule-bending may not be for everyone, but given that the race fees hover around £30,000, the people that enter these challenges aren't really bothered by a $200 speeding ticket.