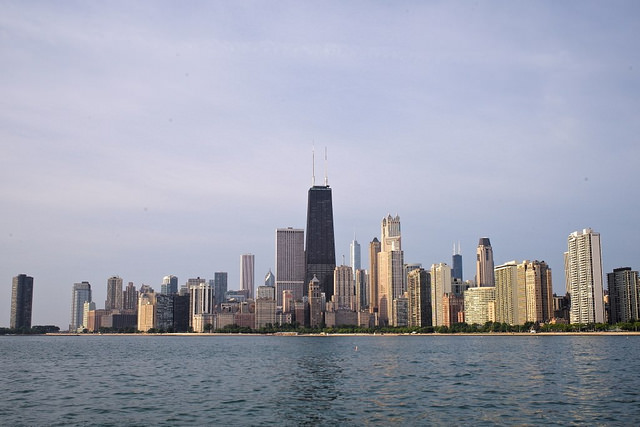 There's no shortage of things to do in the Second City. From world-class museums to mouth-watering food and more, there's something for everyone in your group to enjoy!
Start your trip off on an educational note with visits to some of Chicago's most impressive museums. The Art Institute of Chicago boasts over 300,000 pieces of art and global artifacts, and just around the corner is the Field Museum, which was built to house the biological and anthropological collections for the World's Columbian Exposition of 1893. The Museum of Science and Industry is incredibly interactive and includes the crowd favorite restored U-505 German submarine.
Ready to get outside? You're in luck- Chicago has a multitude of impressive public parks and outdoor activities. Take the classic Chicago photograph with Cloudgate, aka "The Bean," at Millenium Park, and look up in awe at the faces of Crown Fountain. Lincoln Park stretches along the lakefront and includes the (free!) Lincoln Park Zoo and the Lincoln Park conservatory.
Don't miss the new Maggie Daley Park, which recently opened as Chicago's newest lakefront park. In addition to the requisite acres and acres of green space, Maggie Daley Park has a unique skating ribbon for visitors to enjoy along with a cup of hot chocolate; in warmer weather, the Ribbon will be used for roller skating, gallery exhibitions, and special events. The new park also has a Field House for indoor and outdoor programs, and starting in spring of 2015, the Climbing Park, Play Garden, Enchanted Forest, and Slide Crater will be open as well. With everything it has to offer, you could spend all day at Maggie Daley Park without ever getting bored!
No matter how you prefer to spend your vacations, Chicago has an activity that will catch your eye. You may catch yourself planning your next trip before you even leave! Just make sure you don't need a visa to enter the USA, and if you do, take the time to apply for an ESTA visa beforehand.